Emission-free Sail-Shipped Cacao
Austrian Cacaofevier's, Zotter, have produced a new Dark Chocolate bar, made using cocoa from Belize. More fascinating is the fact that the cacao was delivered via a 100 year-old schooner, powered by nothing but the wind & entirely emission-free.
The new, Labooko Belize 72% Sail Shipped Cacao, dark chocolate bar, joins the Labooko Belize 82% Sail Shipped Cacao, dark chocolate bar. Both bars are also bean to bar, organic and fairly traded.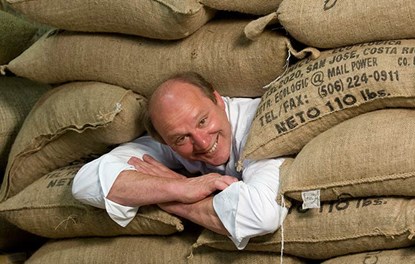 (Josef Zotter).

The "legendary" Maya cocoa spent more than two months at sea, travelling from Belize to Hamburg, in a completely emission-free journey, onboard the Avontuur, manned by a crew of 15 (7 professional sailors in addition to volunteers from all over the world).
The Avontuur travels for eight months form Elsfleth near Hamburg via France, Portugal and Tenerife to the Caribbean, where it loads coffee, rum and cacao.
The cacao is hand-selected and the ship can carry 114 tons of freight, making it the biggest sail cargo ship in the world.
The Avontuur's Captain invested his entire personal fortune into restoring the 100 year old schooner with the help of over 100 workers for 17 months, before embarking on the Atlantic crossing, discovering new eco-friendly sea routes and providing a welcome, sustainable and ecologically friendly alternative to heavy oil and diesel engine container ships.
Zotter are one of the most sustainable companies in Austria. Their entire production facility runs on eco-power and even cocoa bean shells are converted into thermal energy or used as fertiliser for the Edible Zoo. Hot water is powered by geothermal energy.
Take a look at the our Zotter range of organic, fair trade chocolate bars here.
#Zotter #Austrian #Austria #darkchocolate #sailshipped #organic #fairtrade #Avontuur #ecofriendly #climate