MAKE IT PERSONAL
Create your very own luxury, unique gift with our personalised chocolate gift service for just £3.95. Our personalised gift sleeves are printed on high quality metallic paper, adding an extra touch of sophisticated sparkle to our 'Superior Selection' range of chocolate boxes.
1. Choose a design 2. Choose a chocolate gift 3. Add your personalised message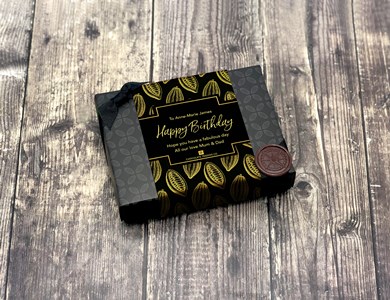 Black gold cocoa pods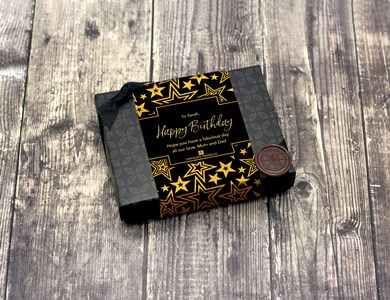 Black gold stars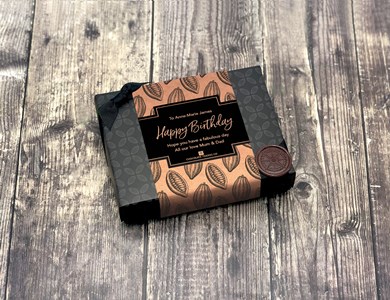 Bronze cocoa pods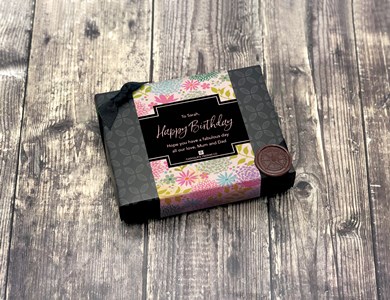 Flowers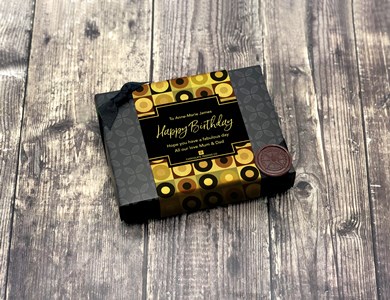 Gold circles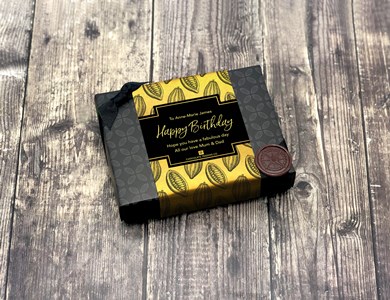 Gold cocoa pods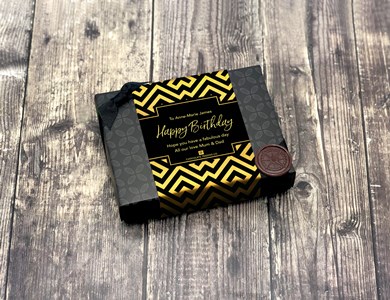 Gold geometric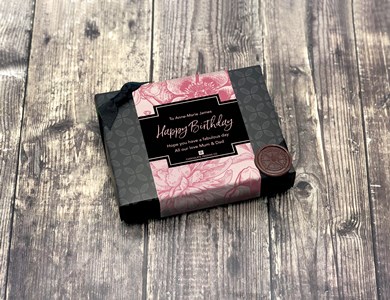 Pink flowers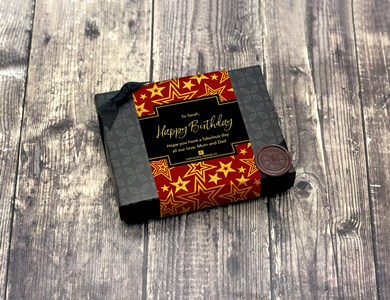 Red gold stars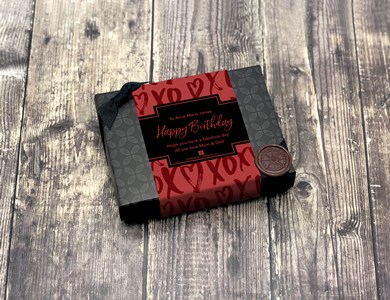 Red kisses & hearts
BEST SELLING CHOCOLATE BOXES TO PERSONALISE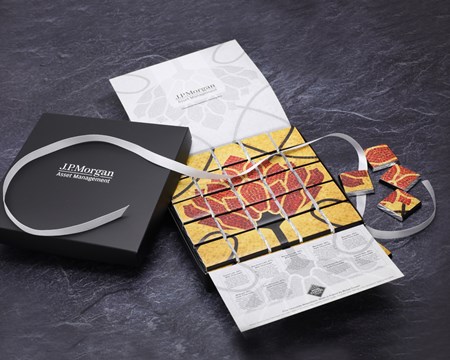 FOR BUSINESS?
IF IT'S FOR PERSONALISED CORPORATE GIFTS, EVENTS OR MARKETING GIVEAWAYS, WE CAN PERSONALISE ALL TYPES OF CHOCOLATE
Or click here to see our range of Superior Selection chocolate gifts without personalisation.