MAKE IT PERSONAL
Create your very own luxury, unique gift with our personalised gift service for just £3.95. Our personalised gift sleeves are printed on high quality metallic paper, adding an extra touch of sophisticated sparkle to our 'Superior Selection' range of chocolates.
1. Choose a design 2. Choose a chocolate gift 3. Add your personalised message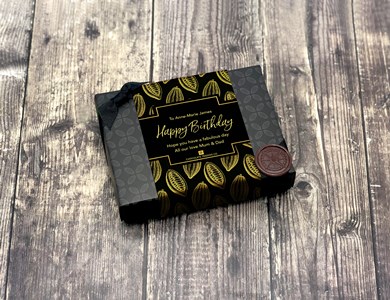 Black gold cocoa pods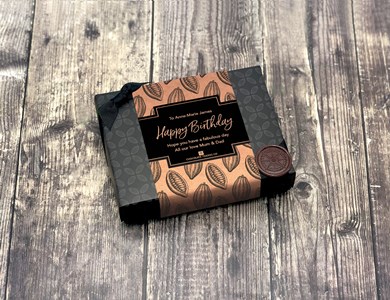 Bronze cocoa pods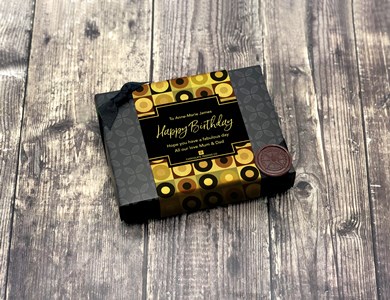 Gold circles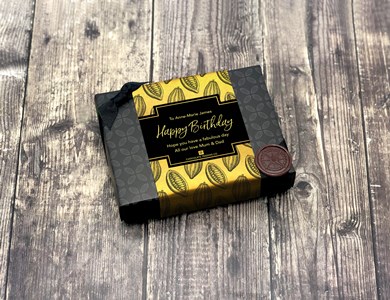 Gold cocoa pods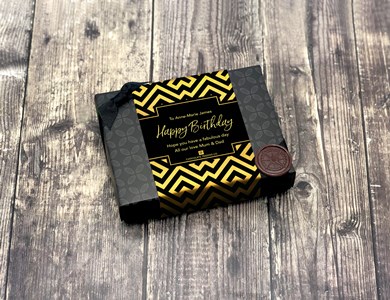 Gold geometric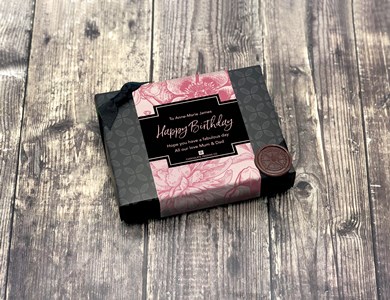 Pink flowers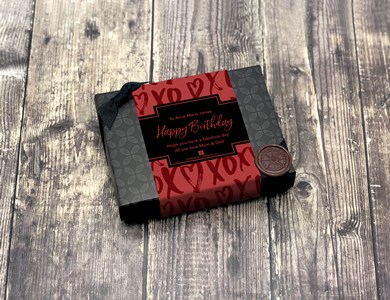 Red kisses & hearts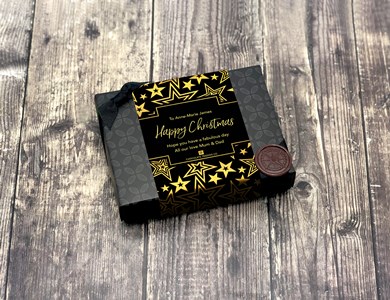 Black gold stars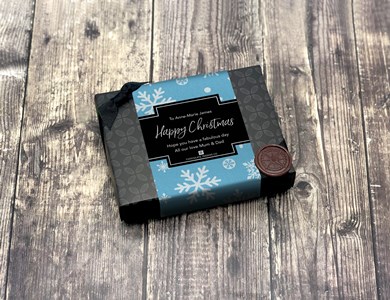 Blue snowflakes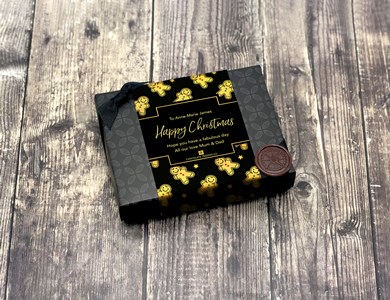 Christmas Gingerbread Men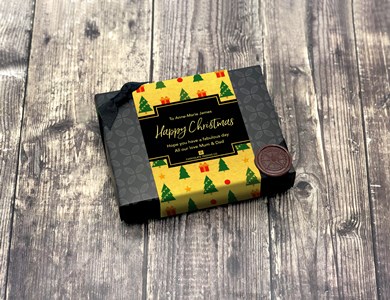 Christmas Trees & Parcels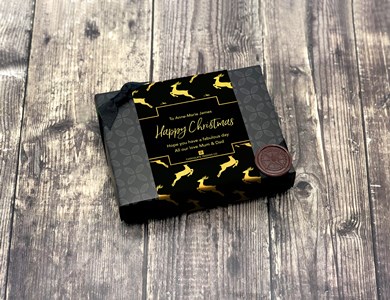 Golden reindeer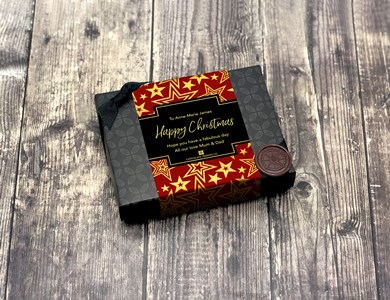 Red gold stars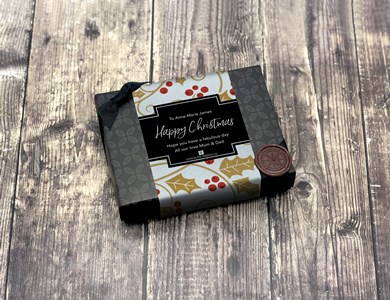 Silver holly
Or click here to see our range of Superior Selection chocolate gifts without personalisation.