MAKE, BAKE & DECORATE
Choose from economically priced & specialist quality chocolate ingredients to make your own chocolate truffles, cakes & chocolate desserts. Decorate chocolate cakes and cupcakes with our luxury chocolate decorations such as the popular chocolate cigarellos & curls or the unique embellishments of enamelled chocolate panels and chocolate roses & flowers. Having a dinner party? Take out the stress of preparing your chocolate desserts with our range of chocolate cups to simply fill and decorate.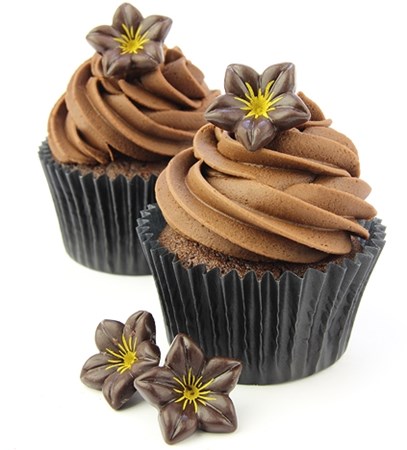 GET CREATIVE & HAVE FUN!
WE HAVE ALL THE CHOCOLATE INGREDIENTS AND DECORATIONS YOU NEED TO CREATE SOMETHING REALLY SIMPLE... YET LOOKING & TASTING VERY SPECIAL
Many of our chocolate decorations online are available in bulk amounts at trade prices or smaller pack sizes and so suitable if you are decorating a single cake at home for a special occasion or run a cake making business.