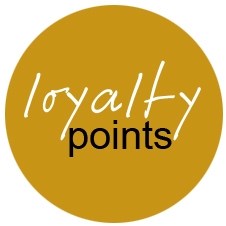 Receive approximately 1 point for every £1 spent on chocolates and with a value of 1p per point.
Loyalty points are awarded to each online order and can be redeemed or banked on future orders. Once you have saved enough points it is possible to make a chocolate order for free!
Loyalty points are attached to a successfully completed order so if an order is amended or cancelled the loyalty points will also be re-calculated or cancelled.
Your collected loyalty points are displayed within your account, along with all your order details once your order is completed and dispatched. Simply click on 'Sign-in' at the top of any page to then access 'Your Account'.