WILLIE'S CACAO
A British premium bean to bar chocolate manufacturer
Willie's Cacao, or Willies chocolates as it is often referred to, is a British bean to bar chocolate maker (cacaofevier) based in Devon. Willie Harcourt-Cooze transforms fine flavour cocoas from single origins and estates into superior quality chocolate blocks & bars. As the owner of a one thousand acre cacao farm in the Venezuelan cloud forest Willie manages the complete process from cocoa bean to bar. We are proud to include Willies chocolates into our collection to sit alongside the finest chocolate makers in the world today.
More on Willie's chocolate...

Willie's Cacao will be known to many people from the Channel 4 television series 'Willie's Wonky Chocolate Factory' which aired in the UK in 2008. This four part TV series followed Willie Harcourt-Cooze, married father of three, on his journey from dream to commercial reality. Filmed in a fly-on-the-wall style by Channel 4, the series documented Willies story from his love of Venezuela, which eventually led to him purchasing a 1000 acre Cacao farm, setting up his own Devon chocolate factory which culminated in him seeing his product on the shelves of a well known supermarket.
Willies mission on the show was described as wanting to create the best chocolate in the world, direct from the cocoa bean, a brave move at a time when no one else in the UK was doing so. Willie's passion and sheer determination certainly resulted in putting his chocolate on a par with some of the best chocolate in the world.
How it all began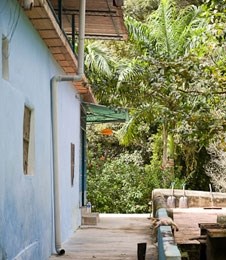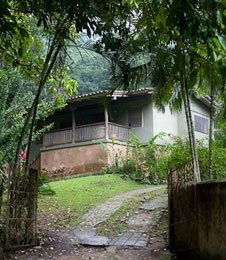 Willie's chocolate journey really all began on Willies honeymoon in 1993 where Willie and his wife heard of a 1000 acre cacao farm 'El Tesoro' (meaning treasure in Spanish) in Choroni was for sale. They visited and both fell in love with the property before returning to London. One year later they emigrated to Venezuela to purchase El Tesoro.
Willie's plantation was planted with 50,000 trees of the Criollo cultivar. The Criollo is one of the best quality cocoa types available, producing lower yields than many other cultivars but offering so much more flavour. It is also one of the least robust cultivars and so one of many reasons for its higher price when used for making chocolate.
After learning all about cocoa and the chocolate making process in Venezuela, where it all began, Willie and his wife moved back to Devon to set up their chocolate business and in 2007 began the reality of turning the dream into chocolate.
Willie's 100% cacao
Technically not classed as chocolate at all but 'Cacao' (100% cocoa), the first batch of 100% cocoa blocks made by Willies chocolate were intended for use as an ingredient for cooking in both savoury and sweet dishes. Common practise in Southern America for centuries this was another first for the UK as chocolate was, and still is, generally enjoyed as a sweet treat mostly in the forms of drinking chocolate or as confectionery. Willie's plans were to bring this cocoa tradition back to the UK in a new form. Willie's 'Venezuelan Black' was launched in cylindrical blocks using different types of 'fine flavour' cocoas from Venezuela and bought in raw cocoa beans from other world class cocoa growing origins and estates.
Made exclusively from Carenero Superior cocoa from Venezuela. A cocoa producing a full bodied, chocolaty flavour profile with notes of nuts and spice. The cocoa beans are sourced from Barlovento which means 'windward' and refers to a coastal stretch of Venezuela east of Caracas where the humid winds blow continuously onto the land. Carenero refers to the port it was once shipped from and Superior to the quality of the beans.
Created from a mix of Trinitario, Forestero & Criollo cocoa beans from the world renowned Millot plantation in Madagascar. A wonderful flavour bursting with juicy summer fruits. This block is made from cocoa beans from the Sambirano Valley in North West Madagascar. Madagascar, famed for its remarkable biodiversity, with many of its plant and animal life unique to the island, is well known for its superior cacao. The beans produce a bar with a wonderful flavour bursting with juicy summer fruits. There is only one cacao producing area in Madagascar - in the north of the country, north and south of the river Sambirano. Cacao arrived on the island as seedlings from Venezuela 100 years ago! Once Venezuelan Criollo, they have now developed their own flavour.
Willies chocolate recipes
The TV show included many recipes, both sweet and savoury, old and new, using the Venezuelan Black range of 100% cacao. Not surprisingly the TV spawned a recipe book 'Willies chocolate Bible' and catapulted Willies Cacao, the brand, yet further into the British market. This recipe book contains so many innovative recipes using cocoa and is beautifully presented with some great photography. It includes a brief story of Willies chocolate and a history of cocoa from the bean through to the making of chocolate.
Willie's chocolate bars
The next obvious step for Willie was to create a line of chocolate bars, including ingredients such as sugar (the essential ingredient to turn Cacao into chocolate) and flavourings with the intention to appeal to a wider UK audience and in 2008 the TV show was recommissioned for a second series, 'Willies chocolate revolution: raising the bar'. This was aired by Channel 4 in 2009. This range of Willie's chocolate bars now includes single milk, dark and white chocolate bars made from single origin cocoa and including natural flavourings.
Created from fine flavour cocoas by WIllies chocolate from the island of Java in Indonesia providing a dark chocolate with soft caramel and mouthwatering berry notes.
This single origin, dark chocolate bar by Willies chocolate is made from Trinitario cocoa beans from Venezuela. The beans from this region are full of flavour with complex coffee and nut notes.
This smooth dark chocolate bar is created from fine flavour, Trinitario cocoa beans grown on the Hacienda Las Trincheras in Venezuela. A wonderfully rich and balanced flavour profile with notes of dried fruit and nuts.
This single origin, dark chocolate bar by Willies chocolate is created from fine flavour Criollo cocoa from Peru, in the foothills of the Andes, in the lush Amazonian rainforests. The flavour notes are raisins and plums.
A flavour filled, single origin chocolate bar bursting with summer fruits. Created from a mix of Trinitario, Forestero & Criollo cocoa beans from the world renowned Millot plantation in Madagascar. The most fruity bar by Willies chocolate.
A beautifully flavoured single origin, dark chocolate bar from Willies chocolate with crystallised ginger and organic lime essence.
A fruit and nut chocolate bar with credibility by Willies chocolate. Created from single origin, Criollo cocoa from Peru, combined with plump rasins and whole, crisp hazelnuts.
Created from Baracoan beans (Trinitario) from Cuba that offer notes of honey to this perfectly balanced fruit and chocolate medley.
Rarely do we see a single origin white chocolate bar so this is a real treat. Created by Willies Cacao from fine flavour Trinitario cocoa from Venezuela. This bar offers a clean, milky tasting experience without excessive sugars.
This flavour packed single estate milk chocolate bar by Willies chocolate is created from cocoa from the Hacienda San Augustine estate in Venezuela.