Last minute Valentine's Day gift shopping.
For many of us, life can be very last minute when it comes to buying gifts, but before you resort to 'A set of Wiper Blades', we've picked out a few delicious chocolate gift ideas below, to woo & wow that someone special, that you can still order and have delivered on Valentine's Day (last orders by 4pm Monday 13th February 2023).
Valentine's Je T'aime Ltd Edition Chocolate Hearts Gift Box.
Available in 6, 12, 18 & 24 chocolate heart gift boxes, with prices from just £6.95. Our Superior Selection chocolate hearts are filled with a traditional almond and hazelnut praline, and a chocolate ganache, made using single plantation Mangaro dark chocolate. Presented in a unique Red Rose design chocolate box. Just perfect for couples to share.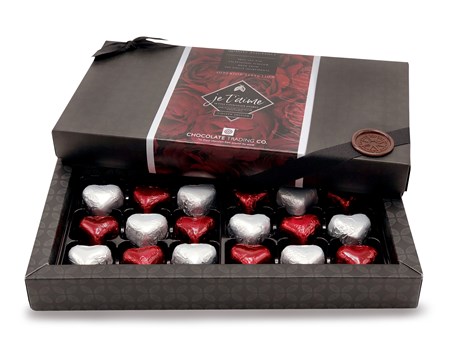 Charbonnel et Walker's Pink Champagne Truffles Gift Box.
From a delicate heart shaped box containing 3 individual truffles to their signature round gift boxes. Holding the Royal Warrant for chocolate manufacturing, you'll feel like Royalty too, with each tempting truffle in their range. With prices from just £5.45.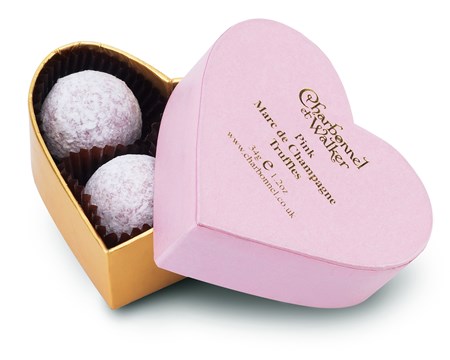 Booja Booja Award Winning Chocolate Truffles.
You don't need to suffer from food allergies to enjoy these delicious chocolate truffles, with their moreish flavours and melt-in-the-mouth selections. Suitable for Vegans, much of their range is Dairy Free, Soya Free and Wheat & Gluten free. Made in Norfolk, England, these organic chocolate truffles are priced from just £5.99.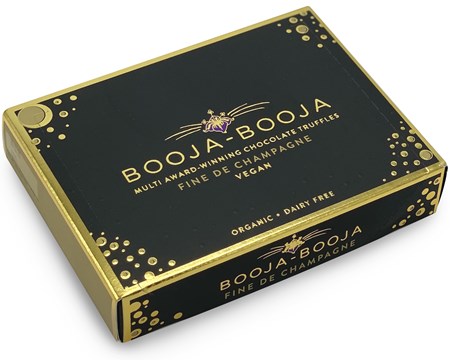 Superior Selection, Valentine's Chocolate Selection Boxes.
Chosen for their purity of ingredients and outstanding flavours, our Superior Selection range of luxury chocolate boxes are the perfect way to impress the love of your life. And with our exclusive, themed Valentine's Day box sleeve and a range of sleeve designs you can personalize with your own gift message, chocolate gift giving on Valentine's Day has never been easier. Priced from just £6.95.
For more last-minute Valentine's Day chocolate gift ideas, we've put together a selection of popular chocolates on this page of our website. Order before 4pm for next working day delivery.
#valentinesday #valentine #valentinesgift #chocolategift #giftideas #lastminute #heart #chocolatebox #chocolatetruffle #personalisedgift #personalisedchocolate #organic #freefrom