We have a winner!
Our July, Facebook & Twitter competition to win an amazing, bespoke, £50 Make, Bake & Decorate hamper was won by J. Hinsley with this stunning 40th Birthday celebration cake.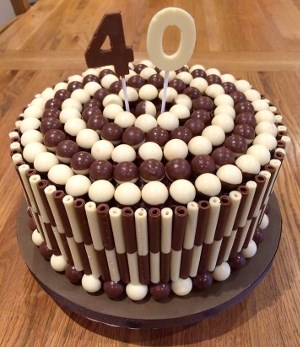 Decorated with Duo Cigarellos (half milk / half white chocolate), but cleverly applied to create a stunning & seamless decoration around the side of the cake. The effect was complimented, by the use of chocolate shells, in alternating colours, around the top & base of the birthday cake.
Our judges also commended several other entries:
P Hnat for their creative two-tier cake, using alternating white, milk & dark chocolate cigarellos, ribbon and foiled truffles.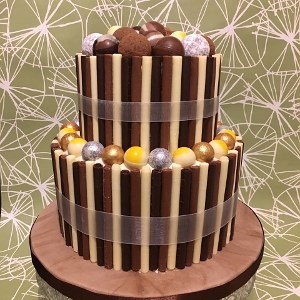 L Cole for a Las Vegas / New York themed cake, decorated with foiled, novelty chocolate poker chips & chocolate playing cards. We particularly liked the 'Big Apple' clue on the top tier.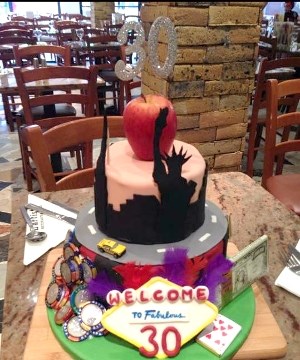 E M Hinsley with their dark chocolate house, decorated with solid chocolate figures.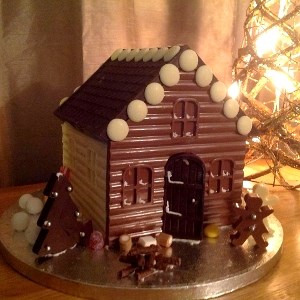 L Cole for a two tier chocolate cigarellos cake that used truffles and chocolate curls on the top surfaces of the tiers.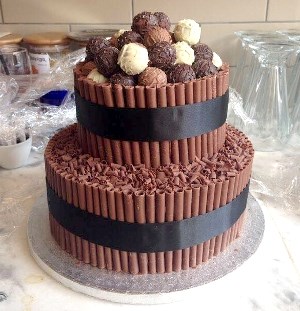 H Lee for a classic Raspberry & chocolate cake, with its simple, yet beautifully executed design on the top, which included a single cigarillo & chocolate flower.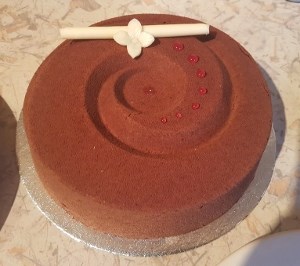 Also highly commended was S Ruffles Chocolate Rose Pops, submitted via Twitter. Made using our white modelling chocolate with a chocolate truffle on the inside (made from white couverture chocolate). The miniature bottles & ribbon make a very effective display. Perhaps this picture was from a Wedding table setting?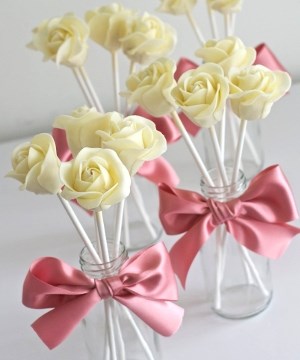 Thank you to everyone who took part; we really enjoyed receiving your competition photo entries, and we hope that our winner will share some new photo's with us, having put the chocolate Baking Hamper to good use.
For more competitions and chances to win some amazing chocolate prizes, why not follow Chocolate Trading Co on Facebook & Twitter now? Our next winner could be you.
#BakeWithCTC