Decorate your own Wedding Cake
Wedding season is upon us and with prices soaring, we show you how decorating your own wedding or celebration cake can be cheaper and so much easier than you think.
Our chocolate cigarellos are made from high quality, Belgian chocolate and are available in white, milk, dark or duo (milk & white) chocolate.
Simply fix to the side of your cake using buttercream or ganache, or if you're using Royal icing, then a spot on the 'cake-side' of the cigarellos will hold them in place nicely.
Add a ribbon around the outside for a decorative flourish, which should also help hold the cigarellos in place.
With their uniform edge, length & finish, you can fill the top with fruit, curls or even flowers. The possibilities are endless.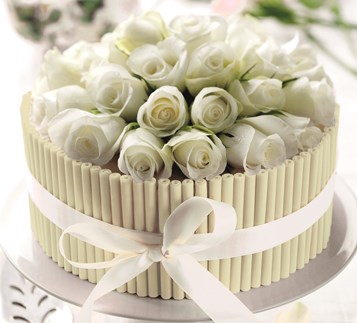 Create an impressive centrepiece to your wedding or party with our range of chocolate cigarellos & other chocolate cake decorations including edible chocolate roses, rosebuds and longer, chocolate pencils.
Why not finish your wedding favours and table decorations with our solid milk chocolate, foiled chocolate hearts, available in a range of different foil colours and bag sizes as well as bulk box options.
#wedding #anniversary #birthday #celebration #cake #decoration #cakedecorating #cigarellos #roses #chocolate